I cannot believe today is July 1st...this summer has really gotten away from me. So far it has been a great summer filled with fun, friends, family, and blogging!
This weekend I got to do something I have been looking forward to for MONTHS! My friends and I signed up for this back in March and we have patiently been counting down the days till the race. If you don't know what the Color Run is check it out
HERE.
They have them all over and if there happens to be one in your city...DO IT! Honestly...it's a can't miss!
I have been running for years and I sign up for several races a year, and this was a chart topper!! The cool thing about this race was it wasn't timed and most people walked. There were kids, adults, babies in strollers that participated in this race. The race is a 5k and at each k (1k, 2k, 3k etc) they have a color station where volunteers throw colored powder all over you (much better than it sounds I promise!!) Then at the end they had a huge party and we all had our own color packets to throw into the air...it was color mania!! I'm know I am terrible at explaining this and I am proud of anyone who has read this far without getting distracted...here is a video to show you a little about it
Here are some pics of me and my friends before, during, and after the race:
There was no amount of showering yesterday that would get the color off of my body...It's okay I don't mind having green arms!
Also, I wanted to say thank you to Sara at
Ramblings of Deaf Ed Teacher' Mind
, Tori at
Tori's Teacher Tips
and Patty at
Second In Line
for awarding me with The Versatile Blogger award! Honestly nothing beats having someone give you an award...it's the little things that make me happy!!
So here are the rules:
1. Thank the blogger who gave you the award
2. Include a link to their site
3. Include the award image
4. Give 7 random facts about yourself
5. Nominate 15 other bloggers for the award
6. When nominating include a link to their site
7. Let other bloggers know they have been nominated
Alright...random facts hmmm
1. I'm a natural red head and have never dyed my hair
2. I love running and I will be running my first half marathon this fall
3. I have another blog that I post to occasionally (I'm not as consistent as I am with this one)
4. I was a cheerleader for 7 years, all through middle school, high school, and a year in college
5. I taught 5th grade for 3 years and I asked to move to 3rd grade last year
6. I have an unhealthy obsession with reality tv shows...it's my escape!
7. I love doing new, fun things. For example this year I went snowmobiling in Yellowstone and dog-sledding. There is not an adventure that I will turn down.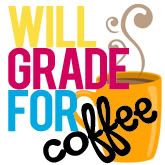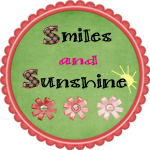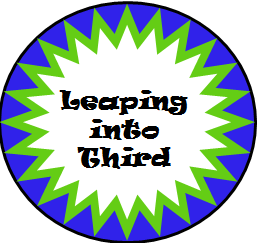 Make sure to take some time to check out these wonderful blogs! They are definitely some of my favorites!
Alright, last thing I promise!! I'm linking up with Farley over at
Oh' Boy 4th Grade
for her July "currently"